A Basic Lightning Talk Primer
A Lightning Talk (or, as we like to call it, "
Talk") is a short (5-minute maximum) talk on just about any relevant topic. They range from serious and informative to whimsical and musical (the image below is from an actual
Talk) to quick demonstrations.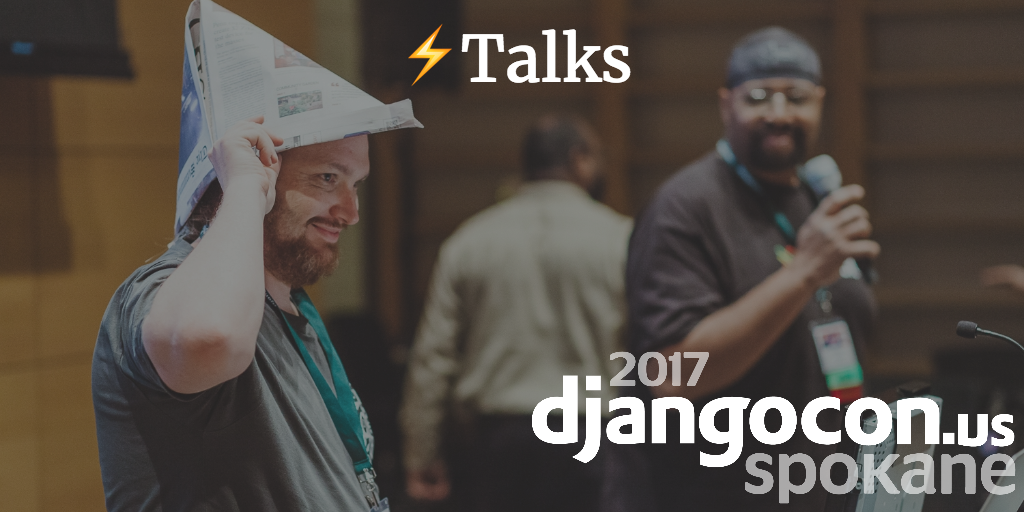 If you've ever thought about giving a talk at a conference, but you're nervous or don't think you "know enough" to give a full-length talk, consider a
Talk. It's an excellent way to get started as a conference presenter. Remember: there are many ways to contribute to the Django, Python and Open Source communities. One way is giving talks. This could be how you start!
If you proposed a talk for DjangoCon US 2017 and it wasn't accepted, consider condensing some of the key points into a
Talk.
Talks will be Monday-Wednesday at 12:50 pm in Ballrooms B & C. Sign-ups will happen at the conference. We look forward to seeing your talks.